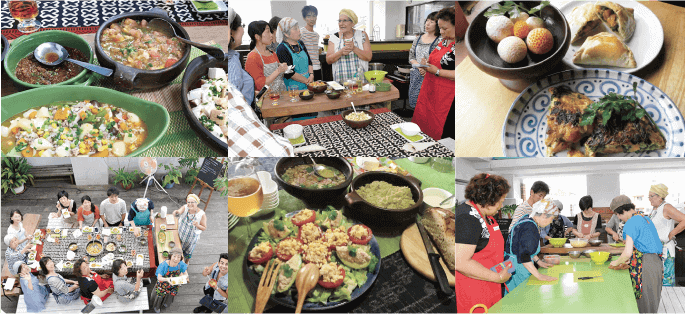 Born in Santiago, Chile and as a long time Spanish language instructor, Monica Alvearalso has broad experience and knowledge of cooking, food culture and food coordination.In addition to learning recipes and cooking techniques, while using Spanish, you can learn about ingredients and kitchen utensils as well as table manners and table settings of various countries.Anyone can participate regardless of their cooking experience or level of Spanish! Men are also encouraged to participate.
Saturdays, November 14th and 28th, 2020. 11:00 - 13:00
1 class: 2,600 yen / 2,400 yen (T.I. Member)
* Ingredients fee: 800 yen
* Anyone can participate.
Professor: Monica Alvear